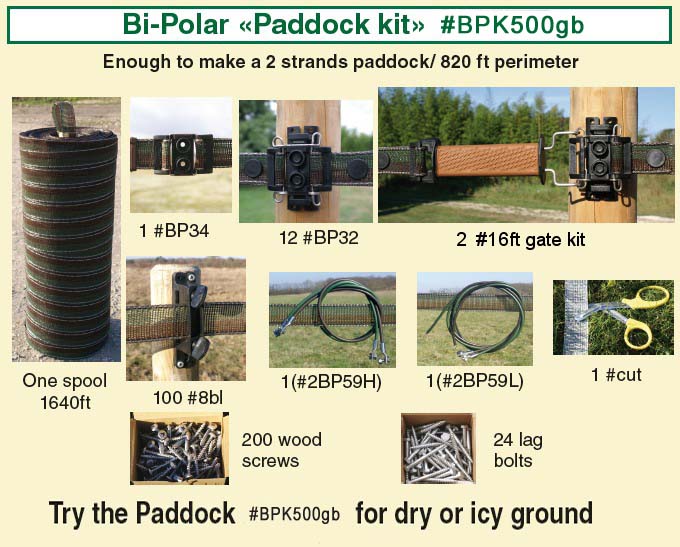 BPK500gb
Bi-Polar Kit 'The Paddock'

Brown




We can make it in white under request

549.00
The kit #BPK500gb will allow you to set up a 2 strand paddock with a 820 ft perimeter. It is calculated for 4 corners, 1 gate (2 gate posts), and 50 line posts. 2 gate handles are provided.Fence charger and posts not included.